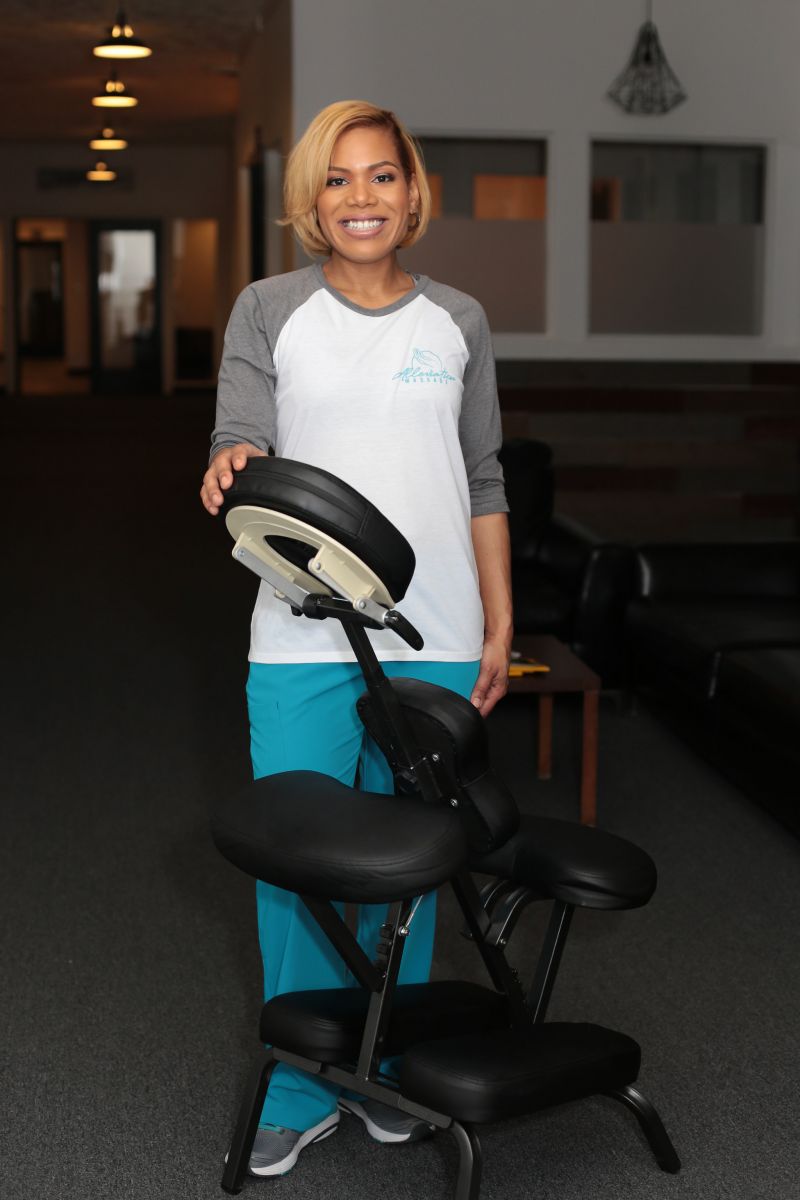 My name is Toya Williams. I'm a Licensed Massage Therapist since November 2013. I'm the owner and operator of Alleviation Massage & Events LLC Est. January 10, 2017. I have an Associates of Occupational Studies Degree in Therapeutic Massage. I've worked in Chiropractic and Spa Environments for 3 years. My focus as a Massage Therapist is relieving Chronic Pain, Pain Management, and General Wellness. I specialize in Deep Tissue and Therapeutic Massages. I'm a member of Associated Bodywork and Massage Professionals, I'm a member of the Oklahoma Chamber of Commerce, and I obtained a Certificate in Small Business Training from Metro Tech OKC February 2017.
From my knowledge as being a Massage Therapist, I believe Massage Therapy is a Natural Pain reliever to the Muscles, Connective Tissue, Tendons, and Ligaments. " A regular massage keeps the body working at optimal levels," says C.G. Funk, VP of industry relations and product development for Massage Envy. "It keeps people well-physically and emotionally."
I love being a Massage Therapist because I love helping people, I get to help people feel better, I love feeling valued; there's nothing like hearing my clients say that I've helped them. I know this is my calling from God; Its my passion to help Alleviate pain.